🌟 Introducing "Ninja Raccoon Frenzy" 🌟 - A masterpiece meticulously crafted by the artisans at PG Soft™ x CashClub.
BRACE YOURSELF FOR AN EPIC ADVENTURE IN "NINJA RACCOON FRENZY"!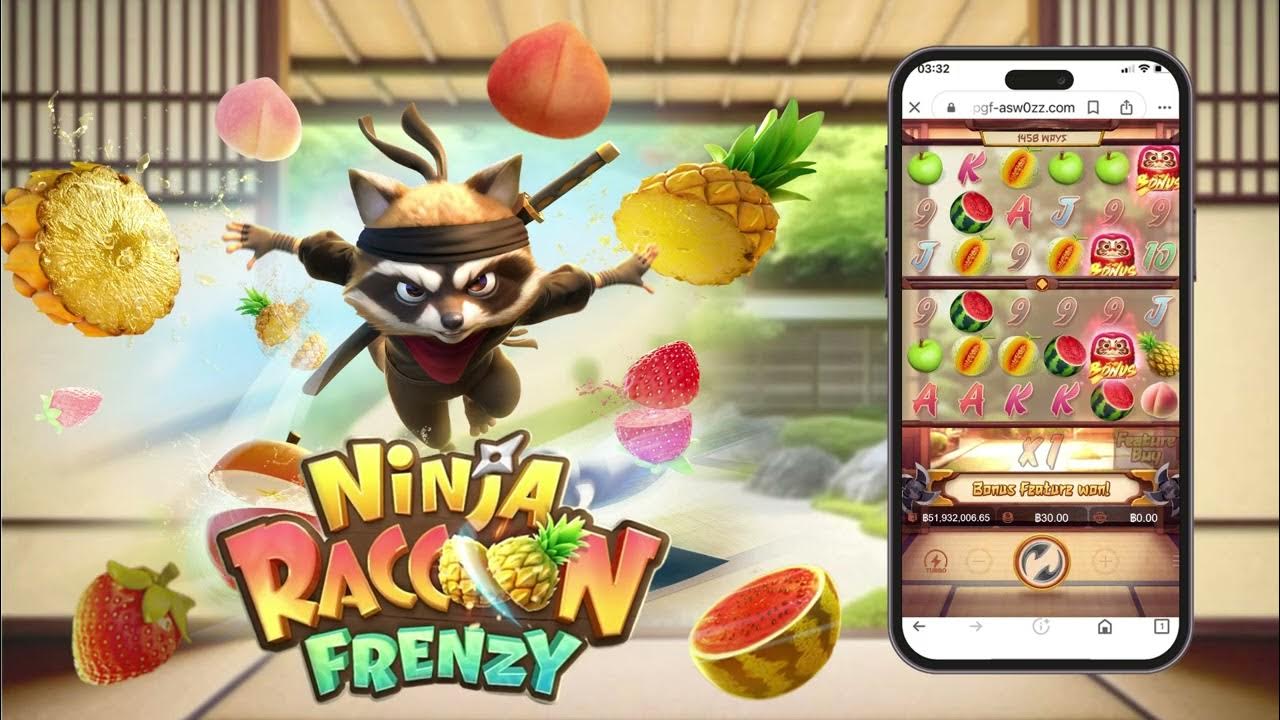 ANY WILD SYMBOL WILL BE DUPLICATED AND MIRRORED ON THE OPPOSITE REEL!
With a mere tap of the "Start" button, prepare to be transported to a mesmerizing and vibrant village, adorned with the captivating splendour of traditional Japanese architecture. But that's not all; let the meticulously composed background music captivate your senses, seamlessly weaving its magic to intensify the immersion in the enigmatic ninja realm. Don't forget that you are Johnny's ultimate partner in this thrilling adventure! So, brace yourself for hidden bonuses and precious prizes that await your swift moves and strategic spins.
The Ninja Raccoon Frenzy is a double 6-reel, 3-row video slot featuring duplicating Wild symbols and bonus feature with increasing prize amount. Increase the multiplier with every winning spin. Collect 3 Bonus symbols to trigger the Bonus Feature to win more with Prize Multiplier symbols, Shuriken symbols and Kunai symbols.
This game platform supports IOS, Android, MacOS, Windows and Web HTML5.